Code Snippets¶
To make using tours as easy as possible, MapsAlive provides the HTML code you need to link to or embed a tour, or to put the tour in an iframe. The code appears on the Code Snippets screen.
How to see a tour's code snippets

View the tour on the Tour Preview screen
Click Show Code Snippets at the top of the screen.
A screenshot of the Code Snippets for a tour appears below.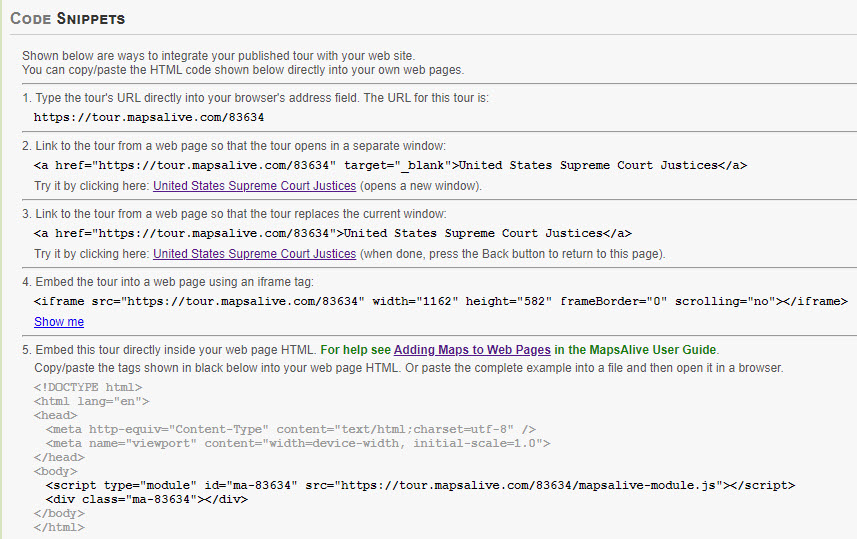 The five sections of the Code Snippets are: